A Sense of Plaice, The Stade, Hastings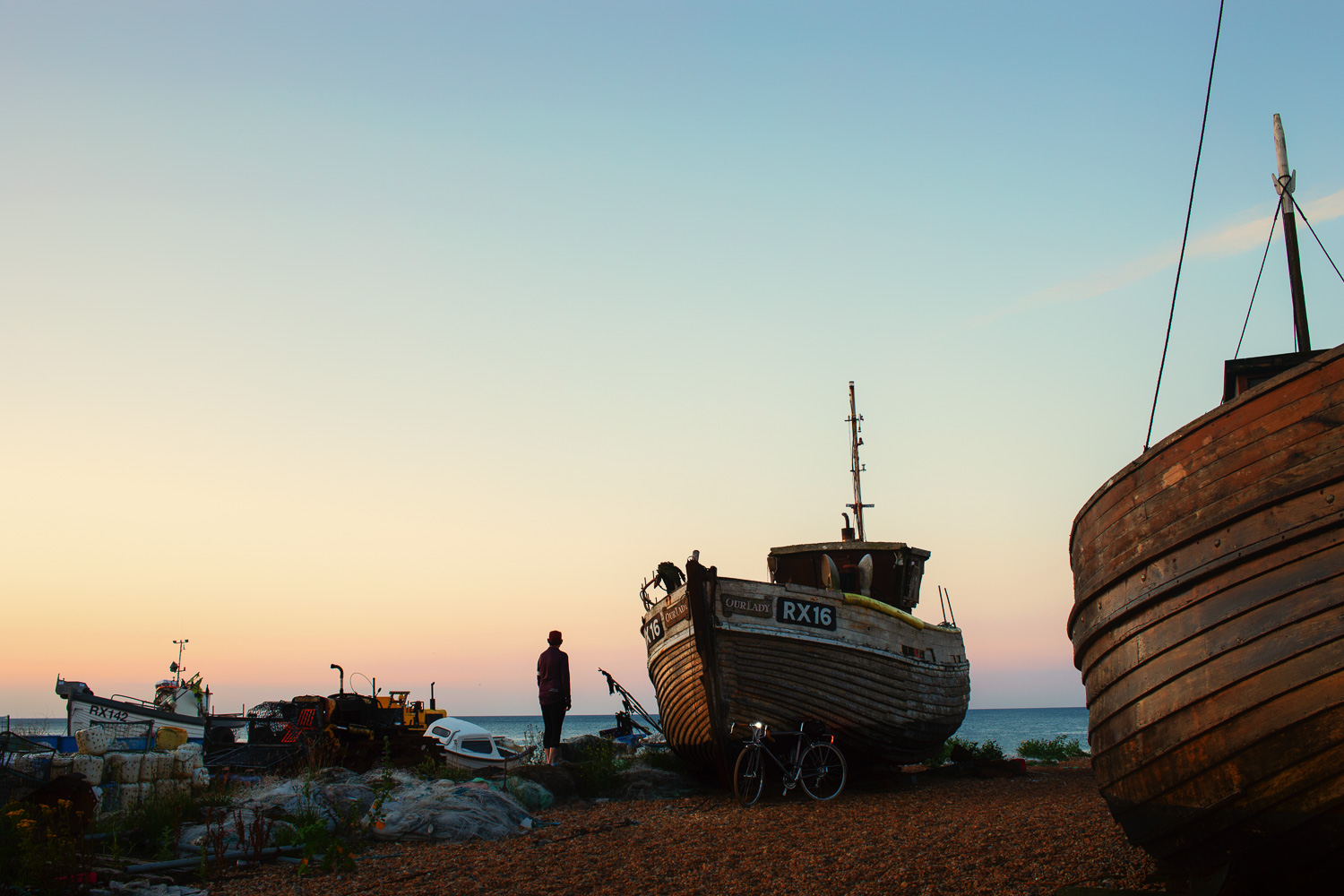 In looking over the collection of images I've made in my travels at home over the part year, it would be hard for anyone to guess that I live in an old fishing tow – a seaside holiday town, yes, but of the fishing fleet there's been no mention. For more than a thousand years the fishermen of Hastings have been launching their boats off the shingle beach beneath the sea cliffs, and now, in the 21st century it is one of the last of shore based fishing fleets in Britain and indeed in Europe. It is also the largest of these old fleets, although only a ghost of what it was a century ago, and longer. 
Setting out in small boats, typically under thirty feet long and launched by tractors, they work the banks just offshore this stretch of Sussex coast. It's a highly sustainable style of fishing with a small carbon footprint.  The hauls of fish they bring ashore have come only a bare few miles. 
I decided it was high time to amend this oversight in my local travels and include the Hastings fleet. And so for the past few days I've ridden down to the working end of the beach and looked for some compositions in which bicycle and boat could come together. It was a matter of trying to find order in chaos, as this working beach is strewn with piles of nets, floats, lobster traps, cables, rubbish bins, broken down old dinghies and the rusted-out hulks of tractors, badly corroded after many years in the salt air.
I found these two old clinker-hulled luggers together with a smaller boat in a pleasing alignment and after much tinkering around, trial and error and waiting for the right light, captured this image.