Dappled Light Along A Country Lane, near Winchelsea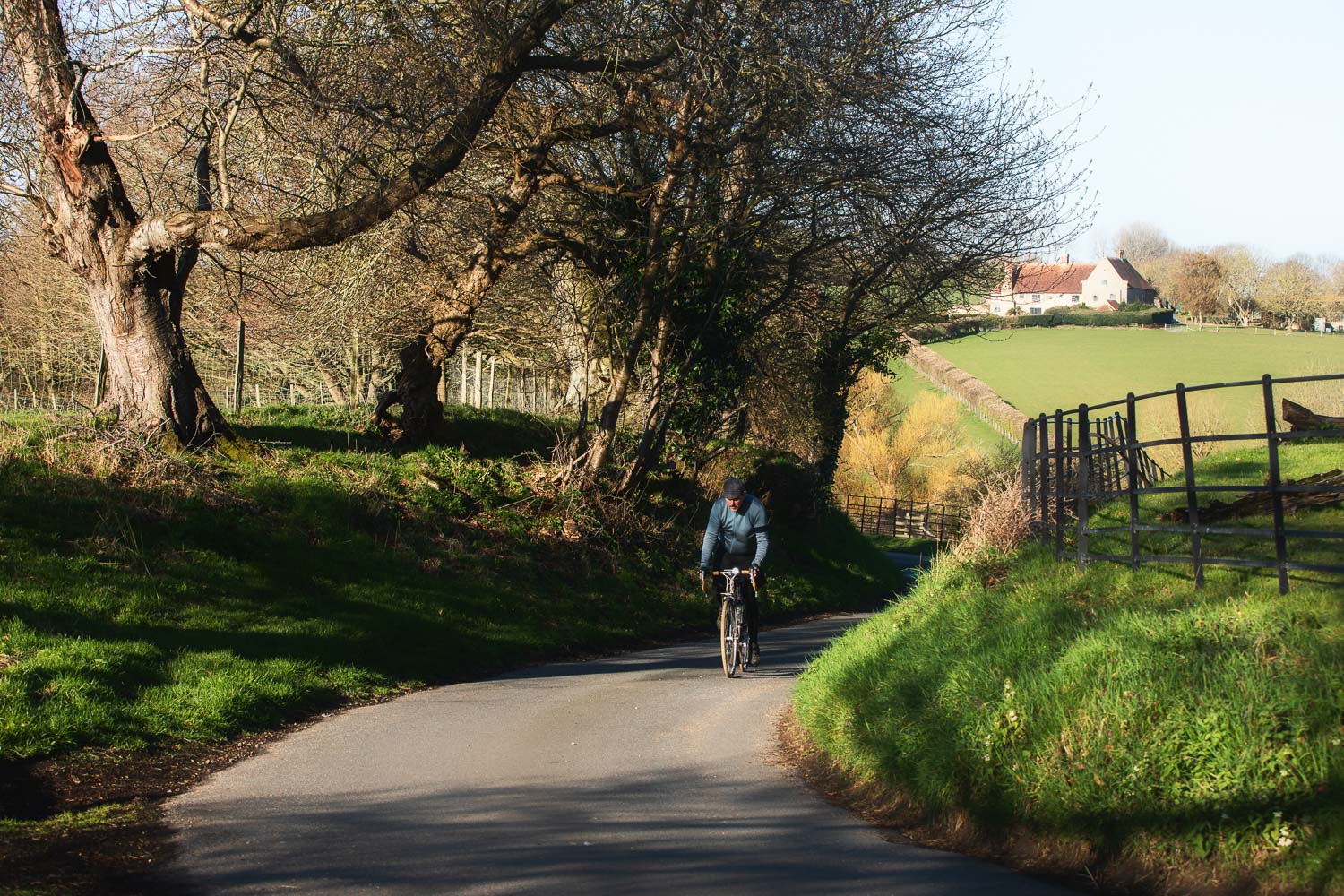 I love riding through the dappled light one finds along these old English country lanes, but capturing this magic in an image is awfully tricky. The strong contrasts between light and shadow, and the random and shifting nature of the sunlight means I'm either going to be too much obscured by shadow, or my silhouette is going to be lost  – for these old sunken lanes can be very shady – or, if one exposes for shadows, there will be some random distracting hot-spots in the image from overexposed patches of sunlight. 
It takes a bit of location scouting, quite a bit, actually, and after much trial and error, and many futile shoots along what seemed at the time to be promising stretches of country lane, I found this attractive bend along Wickham Lane, near the village of Winchelsea. Here I had a nicely lit backdrop and good overall lighting, and a broad shaft of sunshine into which I could be emerging, giving definition and detail to the bicycle and myself, while still being in that evocative dappled shade. After that it was a matter of timing and finding the sweet spot on the road, and doing multiple takes before the rapidly shifting early morning sun could alter the scene.