Nighthawk – A Bouquet to Edward Hopper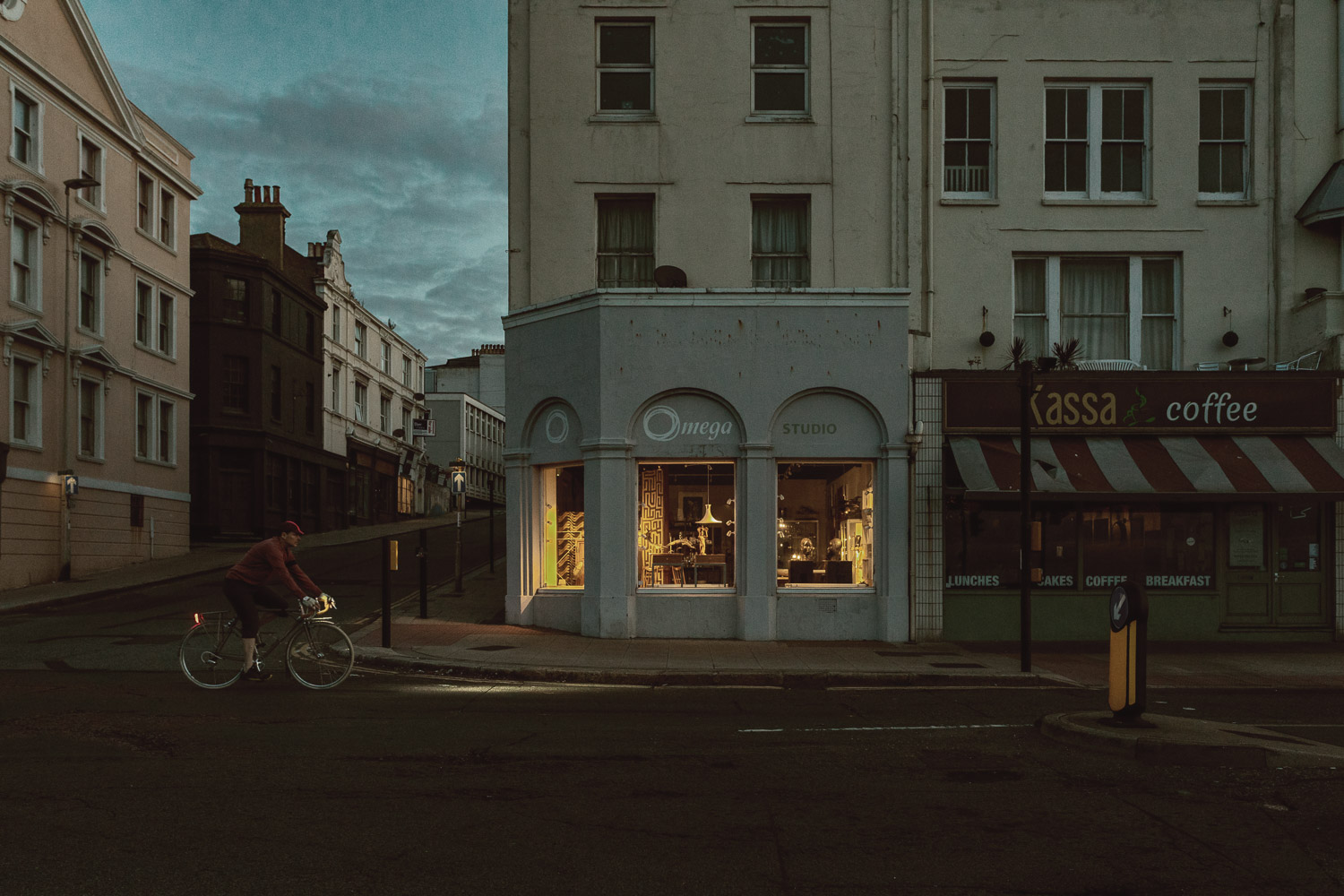 I've always been fascinated by the moody, atmospheric art of Edward Hopper – Gas, Chop Suey, Automat…to name but a few…and of course Nighthawks, his iconic 1942 painting of those late-night patrons in that all-night cafe on a dark and deserted city street. It's the writer in me as much as the artist, for there are stories behind the characters in those paintings, and the bold simple settings in which he places those characters allow you to exercise your imagination and think up stories for yourself. I love the sense of inner solitude he creates, his use of stark impersonal spaces, and angular film-noir light and shadow to create his intriguing trademark loneliness and melancholy. I would have loved to have met the guy.
When I came upon this deserted street corner at the bottom of London Road in Hastings, at four-thirty in the morning, and saw the shuttered cafe, the illuminated window in the shop on the corner, and the the stark angular impersonal buildings around it, I thought of Edward Hopper and Nighthawks and decided to make my own tribute to him – using a cyclist and lonely taillight as the solitary character in the setting. And so I set up my tripod and camera across the street and made quite a few passes. I like it, but I'm not really certain I've cracked it. I'm thinking of it more as a study.  I shall make a few more goes at this in varied lights and times of the year. That's one of the luxuries one enjoys in making journeys close to home: the freedom one has to go back and re-do things, and in doing so coming to know your own neighbourhood and see the interesting aspects to it that pass unnoticed in the workaday rush.